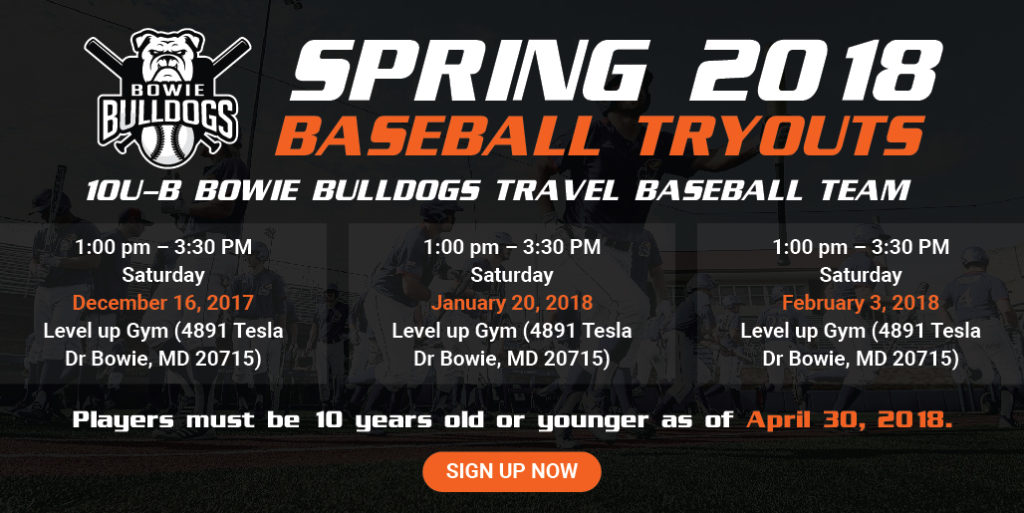 Are you looking for an opportunity that allows your son to play competitive travel baseball at a cost your family can easily afford?  If so come check out our team.  Our tryouts are geared to test the current skill level of a potential player and will include assessments for pitching, catching, fielding and hitting. Every player will be given an equal opportunity to successfully complete the assessment drills.  Players must be 10 years old or younger as of April 30, 2018.
If you're looking for a very affordable travel baseball experience for your son, this is the spot.  The cost for the season is $150.00 + $40.00 for a uniform.
Our goals as a team:
Prepare players for high school, college or professional advancement
Develop core values of honor, integrity, commitment and teamwork that our players can use in other areas of life
Provide each player with the opportunity to learn, develop, and improve their baseball skills on a regular basis
Field successful team each season
What we are looking for:
Players who want to improve their baseball fundamentals, baseball IQ, work hard and have fun playing a game we love.
Players who have a positive attitude and a hunger to improve.
A player with travel experience is preferred, but not required.  The coaching staff is here to develop players.
A player who has experience and skills, but perhaps hasn't had a chance to showcase his skills due to being overshadowed by other players.   On this team every player will have a chance to compete and earn his position and playing time.
Strong pitching arms or players with pitching experience.
What you can expect from the coaching staff:
Friendly and positive coaching and mentorship for the players.
Well organized staff, hardworking, motivated and proactive communications.
Monthly player performance reviews with parents.  An open door policy at all times.
Come out and be a part of our team as we establish a new winning tradition with the 10U Bowie Bulldogs.
DRESS IN BASEBALL ATTIRE, BRING YOUR GLOVE, BAT, SHOES AND PLENTY OF WATER. ALSO BE READY TO WORK HARD!
Thank you for considering the 10U Bowie Bulldogs!
Click here to register for tryouts.